Reporting and Keywords
Text MISSED PICKUP to 256-674-4111 if your trash was not picked up as scheduled. Text SEWER if you are having an issue with your city sewer service. Text REPORT to inform the City of any other issue.
To access more information on a topic, text a keyword or phrase to 256-674-4111. Below are examples of keywords you may wish to use.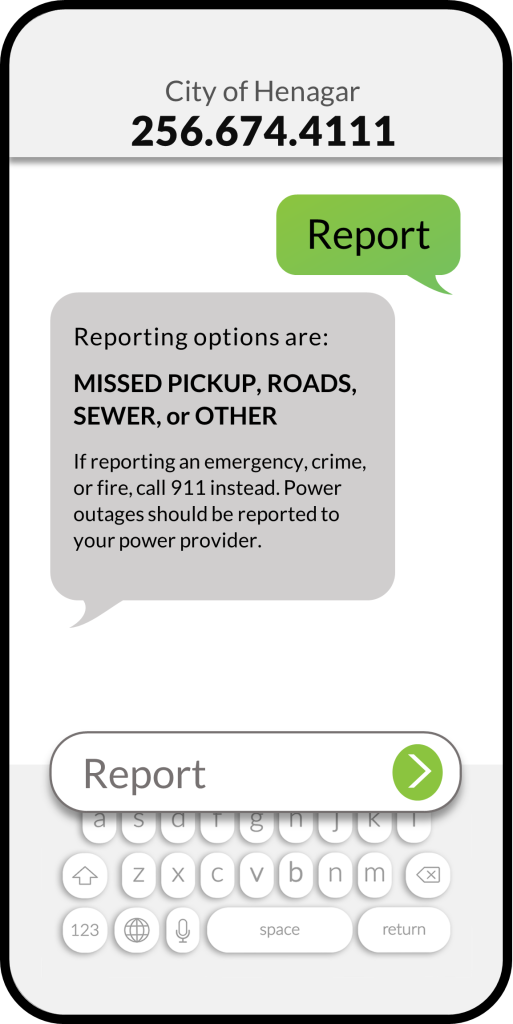 Bill Pay
Business License
Contact
Council
Court
Events
Farmers Market
Fines
Jobs Library
Map
Ordinances
Park
Police
Pool
Garbage
Road
School