A big "Thank You!" to all the local businesses and citizens who sponsored Christmas trees in the park last year! We had a wonderful time at last year's Christmas at the Cabin, and hope to see you again on December 4th!
Any business or individual interested in sponsoring and decorating a Christmas tree this year can contact City Hall begining October 1st.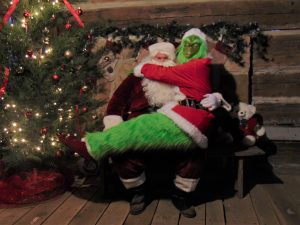 For the health and safety of our community, please remember to observe social distancing and wear your mask when near to others at any City event.